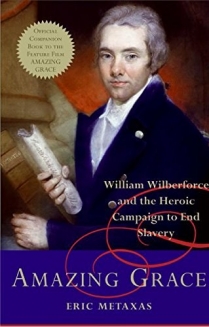 Amazing Grace: William Wilberforce and the Heroic Campaign to End Slavery
Eric Metaxas
Amazing Grace outlines the life, faith, and work of William Wilberforce, the British statesman who dedicated his life to ending slavery. This biography is an encouraging read, highlighting the difficulties of the task God placed before Wilberforce and the amazing grace God offered to equip him to finish the course.
Join the Foundation Worldview Book Club
Each month we provide recommended reading with discussion questions for you and your child. Don't miss next month's recommendations from Foundation Worldview!