Worldwide Webinars
Practical Sessions on Equipping Kids to Think Critically and Biblically
View our upcoming and archived webinars
---
Upcoming Webinars
Sign-up for our free webinars with Elizabeth and other special guests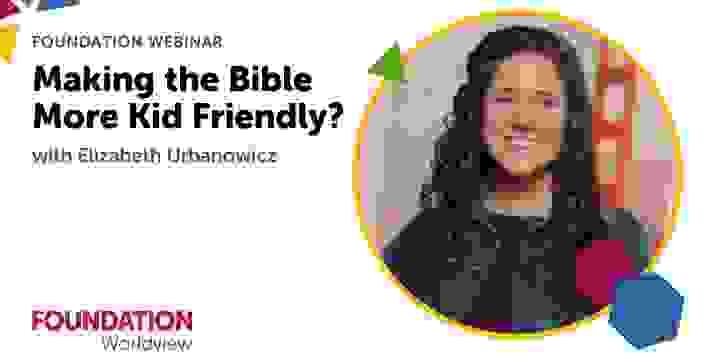 Making the Bible More Kid Friendly?
Are you looking for ways to guide the children in your care through the Bible? In this webinar, Elizabeth Urbanowicz provides best practices for engaging kids with God's word and how to avoid depleting the message in our effort to make the Bible accessible to children. Join us live on Thursday, August 25, at 12pm central. Register today!
Sign Up Today
Date:
August 25th, 2022
Time:
12:00 PM - 1:00 PM CT
See Previous Webinars
See the Foundation Difference
Not sure if Foundation Worldview is the right fit for you?
Try a sample lesson and find out for yourself.
Get a Sample Lesson