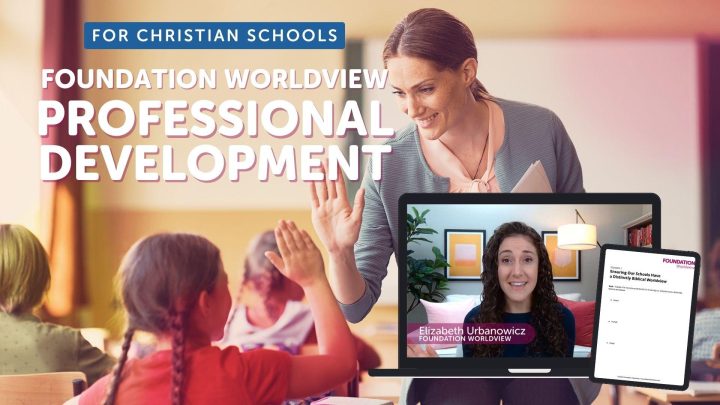 Foundation Worldview Professional Development
$500.00
With the Foundation Worldview Professional Development Series, you can begin today to equip the teachers at your school to implement a biblical worldview in every area of classroom life.
What's Included?
This series presented by Elizabeth Urbanowicz will give you 5 downloadable videos, around 40-minutes each, of targeted training and teaching over the following topics:
Session 1: Ensuring Our Schools Have a Distinctly Biblical Worldview
Session 2: Equipping Our Students to Discern and Follow Truth
Session 3: Helping Our Students Discover the Truth of the Biblical Worldview
Session 4: Teaching Our Students How to Read the Bible
Session 5: Preparing Our Students to Engage the Culture with Grace and Truth
We also include printable session notes, discussion questions, and practical follow-up activities that act as reinforcement for the materials taught in the videos. Your purchase provides a lifetime use license for your school.
Technical Requirements: This is a digital product. Each video is approximately 1GB in size. Must be able to download videos and play from a computer that can play MP4 video files. Also included is a PDF file that can be printed and distributed to the faculty and staff within your school.