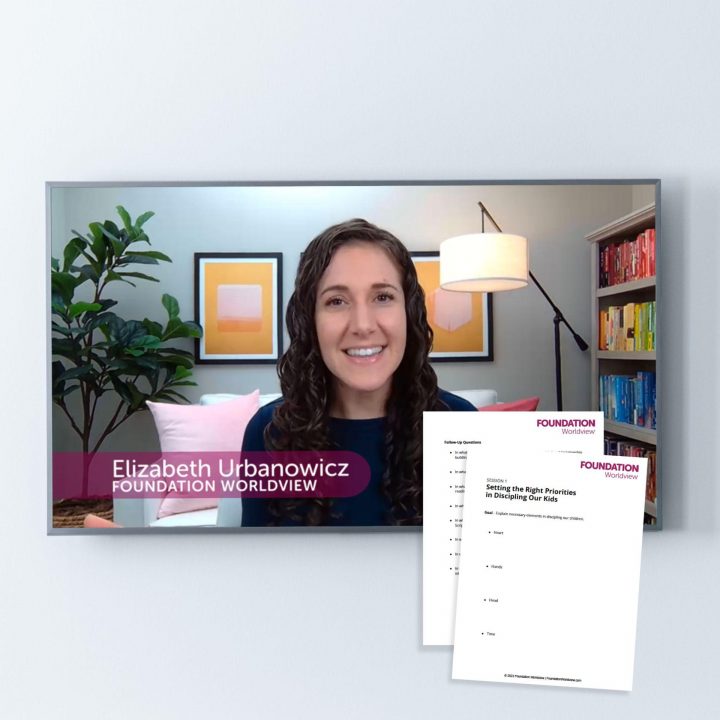 Foundation Worldview Parenting Series
$500.00
Are you looking for a way to equip the parents in your church and help them to be purposeful and intentional in the discipleship of their children? Look no further than the Foundation Worldview Parenting Seminar Series!
What's Included?
This series presented by Elizabeth Urbanowicz will give you 5
downloadable videos, 45-minutes each, of targeted training and teaching
over the following topics:
Setting the Right Priorities in Discipling Our Children
Equipping Our Children to Discern and Follow Truth
Helping Our Children Discover the Truth of the Biblical Worldview
Teaching Our Children How to Read the Bible
Preparing Our Children to Confront Cultural Issues with Truth and Love
We also include printable session notes, small group discussion questions, and follow-up activities for the home that act as reinforcement for the materials taught in the videos.
Technical Requirements: This is a digital product. Each video is approximately 2.5GB in size. Must be able to download videos and play from a computer that can play MP4 video files.