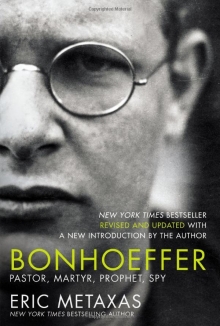 Bonhoeffer: Pastor, Martyr, Prophet, Spy
Eric Metaxas
Adults
It is almost always beneficial to read about the lives of faithful men and women who have gone before us. This biography is longer than most, yet it is an engaging read. In this book, Eric Metaxas takes the reader on a journey through the life of Deitrich Bonhoeffer as he grew in his understanding of who God is and how that knowledge impacted his life in the midst of Nazi Germany.
Join the Foundation Worldview Book Club
Each month we provide recommended reading with discussion questions for you and your child. Don't miss next month's recommendations from Foundation Worldview!