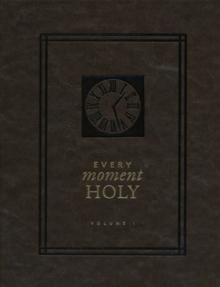 Every Moment Holy
Douglas Kaine McKelvey
Evangelicals have by and large abandoned the concept of liturgy, viewing it as nothing more than empty repetition. However, this is not the biblical view of liturgy. God's people in both the Old and New Testaments recited biblical truths in the form of creed and prayers, and we are wise to begin doing so again today. Every Moment Holy is a book of modern, gospel-centered liturgies that help focus our thoughts on truth and our desires on the things of God.
Join the Foundation Worldview Book Club
Each month we provide recommended reading with discussion questions for you and your child. Don't miss next month's recommendations from Foundation Worldview!