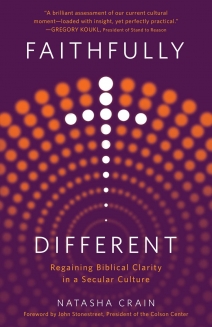 Faithfully Different: Regaining Biblical Clarity in a Secular World
Natasha Crain
Culture has shifted drastically over the past decade. What once seemed unthinkable has now become the new normal. How did this happen, and how can Christians faithfully navigate life in this secular culture? These questions and more are clearly addressed and answered in Faithfully Different?
Join the Foundation Worldview Book Club
Each month we provide recommended reading with discussion questions for you and your child. Don't miss next month's recommendations from Foundation Worldview!