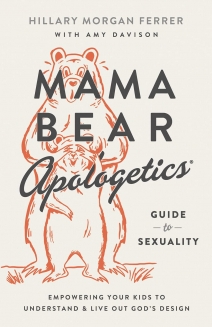 Mama Bear Apologetics Guide to Sexuality: Empowering Your Kids to Understand and Live Out God's Design
Hillary Morgan Ferrer
Talking with our children about sex and sexuality has never been easy. But our current cultural context has made these conversations more confusing than ever. Mama Bear Apologetics Guide to Sexuality is the perfect resource for gaining biblical clarity on God's good design for sexuality amidst the confusion and chaos of our culture.
Join the Foundation Worldview Book Club
Each month we provide recommended reading with discussion questions for you and your child. Don't miss next month's recommendations from Foundation Worldview!