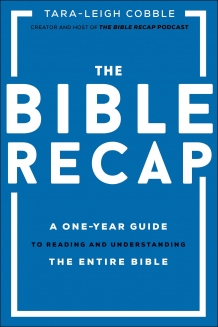 The Bible Recap
Tara-Leigh Cobble
If we want our children to be biblically literate, we must first ensure that we are biblically literate. Doing so involves reading through the Bible, in its entirety, multiple times. The Bible Recap is an excellent companion to reading through the Bible in a year, whether this is your first or thirty-first read-through. It helps explain the cultural context, difficult passages, and areas where Christians differ in belief, all while keeping the focus on God and the big story He has written.
Join the Foundation Worldview Book Club
Each month we provide recommended reading with discussion questions for you and your child. Don't miss next month's recommendations from Foundation Worldview!