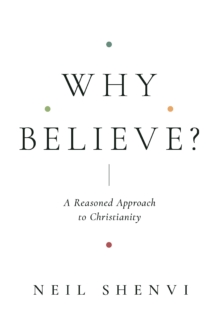 Why Believe
Neil Shenvi
Adults
If we want to help our children understand that Christianity is true, we must help them see that Christianity lines up with reality. Why Believe is a book that provides solid, scientific, and scholarly reasons to believe that Christianity is true. Even if you do not plan to read through the entire book, this is an excellent resource to keep on the shelf for the day our children bring up questions about the truth of Christianity.
Join the Foundation Worldview Book Club
Each month we provide recommended reading with discussion questions for you and your child. Don't miss next month's recommendations from Foundation Worldview!