February 2023 Book Club Recommendations
February 06, 2023
Our goal in the Foundation Worldview Book Club is to provide resources for you to have meaningful, literature-based worldview discussions with the children God has placed in your care. We work hard to choose books with insightful, truth-based themes. However, we know that our subscribers will have different convictions about the content they allow in their homes, churches, and classrooms. We encourage you to read the recommended books ahead of time, to ensure that the content fits within the framework you have already established in your ministry context. Please also note that by recommending a certain book, Foundation Worldview is not endorsing every work published by a particular author. Some of the links below are affiliate links. This means that, at zero cost to you, Foundation Worldview will earn an affiliate commission if you click through the link and finalize a purchase.
Book for Adults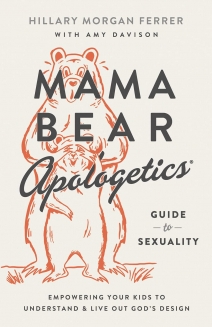 Mama Bear Apologetics Guide to Sexuality: Empowering Your Kids to Understand and Live Out God's Design
Hillary Morgan Ferrer
Talking with our children about sex and sexuality has never been easy. But our current cultural context has made these conversations more confusing than ever. Mama Bear Apologetics Guide to Sexuality is the perfect resource for gaining biblical clarity on God's good design for sexuality amidst the confusion and chaos of our culture.
Book for Children Ages 8-12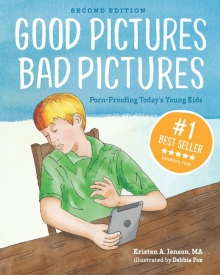 Good Pictures Bad Pictures: Porn-Proofing Today's Young Kids
Kristen A Jensen
Pornography is predatory. The porn industry actively targets children, and the average age of exposure is eight. We must be proactive in protecting our children's hearts and minds. Good Pictures Bad Pictures provides thorough, age-appropriate information on what pornography is, why it is harmful, and what children can do to actively protect their hearts and minds.
Questions - This book was designed for parents to read alongside a child. We recommend you read through this book one-on-one with each of your children, pausing after each chapter to discuss the chapter questions and allow your child to ask any further questions he or she may have.
Book for Children Ages 4-7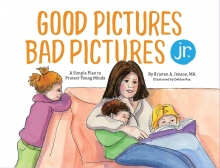 Good Pictures Bad Pictures Jr.: A Simple Plan to Protect Young Minds
Kristen A Jensen
Good Pictures Bad Pictures Jr. is a fun and quick read, helping prepare little ones with a game plan for the day they encounter bad pictures (pornography).
Question 1 - What are some of your favorite good pictures?
Discussion Guide - Allow your child to describe some of his or her favorite family photos.
Question 2 - What makes a bad picture bad?
Discussion Guide - Discuss how bad pictures make parts of bodies that should be private no longer private.
Question 3 - If you ever see a bad picture, what are the three things you should do?
Discussion Guide - Discuss the turn, run, and tell strategy given in the book.
Join the Foundation Worldview Book Club
Each month we provide recommended reading with discussion questions for you and your child. Don't miss next month's recommendations from Foundation Worldview!
Related Posts and insights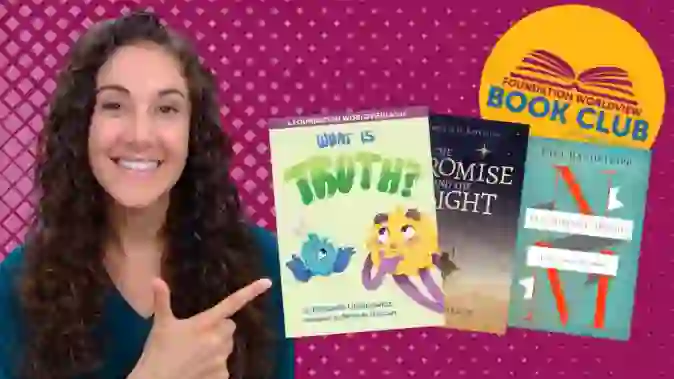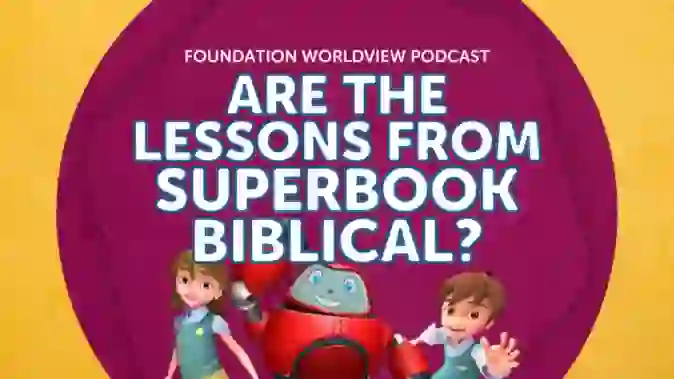 Are the Lessons from Superbook Biblical?
Are the lessons from the kids' show Superbook biblical? In this episode, Elizabeth Urbanowicz reviews the popular children's cartoon series, Superbook, which is watched in many homes and even in churches. Learn how to critically evaluate the show as Elizabeth breaks down an episode of Superbook, looking for the good and the error in the lesson that is presented to children.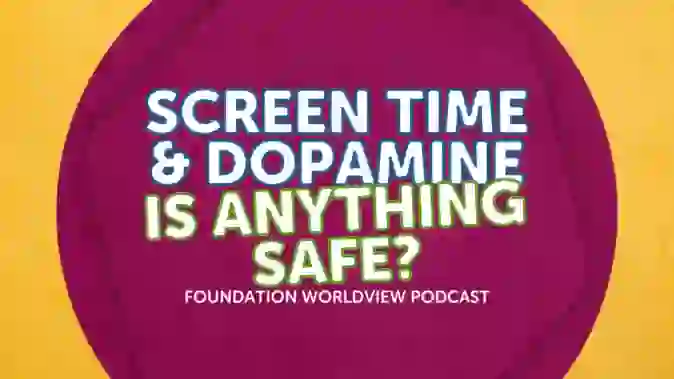 Screen Time and Dopamine: Is Anything Safe?
Today's question says, "In one of your other podcasts, you said something about screen time and the use of dopamine and the impact on children. I agree and understand your arguments, but are there any videos you can recommend that are okay for our kids?"