April 2023 Book Club Recommendations
April 03, 2023
Our goal in the Foundation Worldview Book Club is to provide resources for you to have meaningful, literature-based worldview discussions with the children God has placed in your care. We work hard to choose books with insightful, truth-based themes. However, we know that our subscribers will have different convictions about the content they allow in their homes, churches, and classrooms. We encourage you to read the recommended books ahead of time, to ensure that the content fits within the framework you have already established in your ministry context. Please also note that by recommending a certain book, Foundation Worldview is not endorsing every work published by a particular author. Some of the links below are affiliate links. This means that, at zero cost to you, Foundation Worldview will earn an affiliate commission if you click through the link and finalize a purchase.
Book for Adults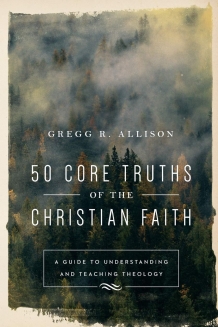 50 Core Truths of the Christian Faith: A Guide to Understanding and Teaching Theology
Gregg R. Allison
Having a basic understanding of sound Christian doctrine is key if we want to guide our children in the truth. Yet, we often do not have time to sit down and digest an 800-page systematic theology text. 50 Core Truths of the Christian Faith outlines basic Christian doctrine in a succinct and easy-to-understand manner. Whether you read through the entire text or simply keep it on hand as a reference, this is an excellent resource for adults who desire to instruct children in the truths of the biblical worldview.
Book for Children Ages 8-12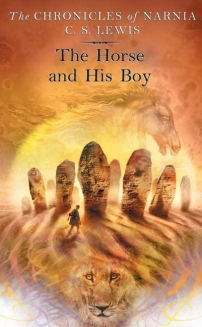 The Horse and His Boy
C.S. Lewis
Shasta has been longing to escape the fisherman's cottage in Calormen and head North all his life, and he finally gets his chance when he meets a Narnian Talking Horse named Bree. The two runaways quickly cross paths with the outcast Lady Aravis and her Talking Horse, Hwin, who reluctantly join forces to get through the deadly city of Tashbaan. But with hidden identities, royal plots, and an unknown Lion on their trail, will the horses and their humans reach Narnia and the North?
Question 1 - Shasta often says, "I've longed to go North all my life." How is Shasta's longing similar to the desire Christians should have for the new heaven and new earth?
Discussion Guide - Read Hebrews 11:1-16. Discuss how, for those adopted into God's family, this world is not our home. We should long for the day when Jesus returns, and we live with Him forever with Him in the new heaven and new earth.
Question 2 - When Shasta tells Aslan all of his troubles, Aslan reveals that he has been by Shasta's side all along, protecting him and working out all things for Aslan's glory and Shasta's good. How can we see this same idea reflected in the Bible, and how does it make you think about God's goodness in your own life?
Discussion Guide - Read Romans 8:28-29 and discuss how God works all things together for good for His children by using all things, even difficult ones, to conform us to the image of His Son. Then discuss how you have seen God use different situations in your life to make you more like Jesus.
Question 3 - Aravis is torn by Aslan's claws because of what she did to her stepmother's slave. What does this show us about how God works in the lives of His children when we sin?
Discussion Guide - Read Hebrews 12:1-11. Discuss how God is a good father, so He disciplines His children. Discuss how God's discipline demonstrates that we are His children.
Book for Children Ages 4-7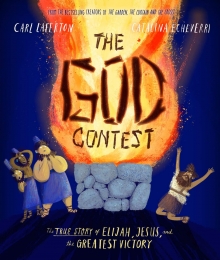 The God Contest
Carl Laferton
The God Contest goes through the narratives of Elijah and the prophets of Baal and Jesus's death and resurrection, highlighting how both narratives demonstrate that God is the one and only God of the universe.
Question 1 - How did God show that He is God when Elijah challenged the prophets of Baal?
Discussion Guide - Discuss how God sent fire that burned up the entire offering, even though it was drenched with water.
Question 2 - How did Jesus prove He is God when He died on the cross?
Discussion Guide - Discuss how Jesus rose to life, defeating death and proving that He is God.
Question 3 - If Jesus is God, how should we respond to Him?
Discussion Guide - Discuss how we should turn from our sin (repent) and turn to Jesus.
Bonus Question - If your child has gone through Foundation Early Childhood Worldview Curriculum, ask your child if Jesus being God is a truth or a feeling.
Discussion Guide - Discuss how this is a truth. Jesus rising from the grave does not change based on what we think, feel, or believe about it.
Join the Foundation Worldview Book Club
Each month we provide recommended reading with discussion questions for you and your child. Don't miss next month's recommendations from Foundation Worldview!
Related Posts and insights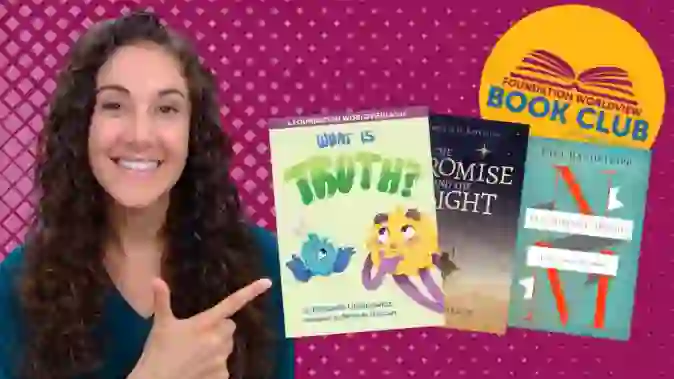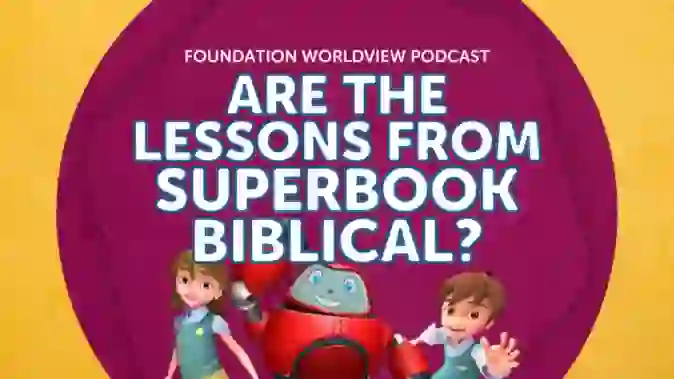 Are the Lessons from Superbook Biblical?
Are the lessons from the kids' show Superbook biblical? In this episode, Elizabeth Urbanowicz reviews the popular children's cartoon series, Superbook, which is watched in many homes and even in churches. Learn how to critically evaluate the show as Elizabeth breaks down an episode of Superbook, looking for the good and the error in the lesson that is presented to children.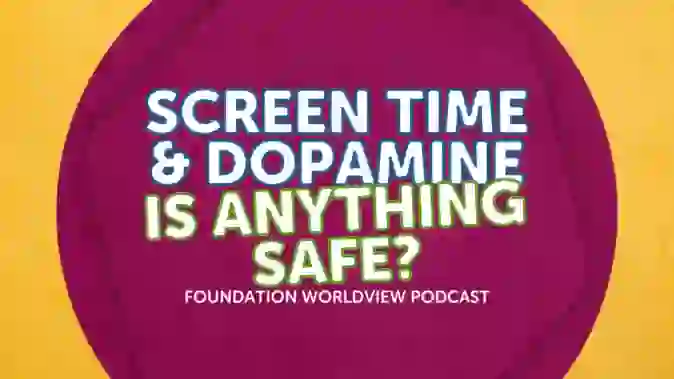 Screen Time and Dopamine: Is Anything Safe?
Today's question says, "In one of your other podcasts, you said something about screen time and the use of dopamine and the impact on children. I agree and understand your arguments, but are there any videos you can recommend that are okay for our kids?"