July 2023 Book Club Recommendations
July 03, 2023
Our goal in the Foundation Worldview Book Club is to provide resources for you to have meaningful, literature-based worldview discussions with the children God has placed in your care. We work hard to choose books with insightful, truth-based themes. However, we know that our subscribers will have different convictions about the content they allow in their homes, churches, and classrooms. We encourage you to read the recommended books ahead of time, to ensure that the content fits within the framework you have already established in your ministry context. Please also note that by recommending a certain book, Foundation Worldview is not endorsing every work published by a particular author. Some of the links below are affiliate links. This means that, at zero cost to you, Foundation Worldview will earn an affiliate commission if you click through the link and finalize a purchase.
Book for Adults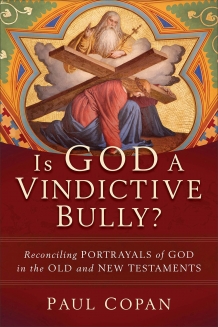 Is God a Vindictive Bully
Paul Copan
Sometimes, reading the Old Testament can seem confusing. We don't understand passages depicting concepts that seem foreign to our modern culture - polygamy, slavery, and divine judgment, to name a few. Is God a Vindictive Bully is an academic and insightful read on these topics, and many more, explaining the cultural and historical background we often miss when reading through the Old Testament. Even if an academic read isn't your cup of tea, this is a great resource to keep on the shelf as questions arise from the children God has placed in our care.
Book for Children Ages 8-12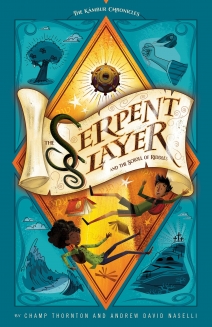 The Serpent Slayer and the Scroll of Riddles
Champ Thornton and Andrew David Naselli
What starts as a normal day running away from bullies and mundanity turns into much, much more for the twins Nomi and Emmet when they discover a strange artifact. Soon they find themselves traveling through a mysterious scroll into a world of Biblical stories, filled with riddles to unravel and questions of whom to trust. But will the twins be able to solve the mysteries, or will they never return home again?
Question 1 - There are a lot of conversations about trust in this book, and sometimes the children don't know if they're on the right side. Have you ever been in s situation where you didn't know what was right? What did you do? How do we, as Christians, determine what is right and what is wrong?
Discussion Guide - Allow your children to share a personal situation for the first two questions, and be prepared to share one of your own. Then discuss how God has given us His Word as the ultimate guide for right and wrong. Discuss how once we have repented of our sin and trusted in Jesus alone, we are to submit ourselves under the authority of God's Word and live according to God's commands.
Question 2 - Nomi and Emmet meet Adam and Eve early on in the story, who talk about how the serpent deceived them and turned them against each other. Read through the Genesis 3 account together. According to Genesis 3, what relationships were broken because of Adam and Eve's rebellion?
Discussion Guide - Discuss how Adam and Eve's relationship with one another (3:7), God (3:8), themselves (3:12-13), and creation (3:17-18) were broken. As their children, we have inherited Adam's sin and all of these broken relationships (Romans 5:12). The only remedy to this is new life in Jesus (1 Corinthian 15:21-22).
Question 3 - Throughout the story. the twins have to rely on the written words of the scroll in order to make it through their adventure. How is this similar to or different than the Christian's relationship with God's Word?
Discussion Guide - Discuss how God's Word gives us a true picture of reality. As fallen image-bearers, we cannot trust our hearts or our culture to guide us correctly. We must rely on the unchanging words of God, the creator and sustainer of reality.

Book for Children Ages 4-7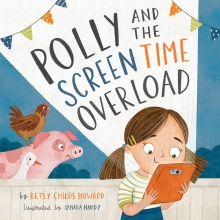 Polly and the Screentime Overload
Betsy Childs Howard
Polly is excited to spend a week with her grandparents on their farm. She cannot wait to milk the cows, pick blueberries, and play with her cousins. However, when Polly arrives at the farm, she finds herself even more excited about spending time on the iTab her Aunt Patty gives her. Will Polly spend her whole vacation on the iTab, or will she realize it is much more fun to spend time with the people and animals she loves?
Question 1 - What things was Polly excited about doing when she went to the farm?
Discussion Guide - Discuss how Polly was excited to see her grandparents, milk the cows, feed the pigs, pick blueberries, and play with her cousins in the barn.
Question 2 - What happened when Polly started playing with the iTab?
Discussion Guide - Discuss how she only paid attention to the iTab and missed out on playing with her cousins, visiting Mustard in the barn, feeding the pigs, getting the rest she needed, and spending time with her grandparents.
Question 3 - Why did Polly decide to stop playing with her iTab?
Discussion Guide - Discuss how she had so much more fun helping with the animals, building a fort in the barn with her cousins, and talking with her grandparents.
Bonus Question - If your child has gone through Foundation Biblical Worldview Curriculum, ask your child why is talking and playing with people so much better for us than playing with screens.
Discussion Guide - Remind your child that we are God's image-bearers, and He created us to be in relationship with other image-bearers.

Join the Foundation Worldview Book Club
Each month we provide recommended reading with discussion questions for you and your child. Don't miss next month's recommendations from Foundation Worldview!
Related Posts and insights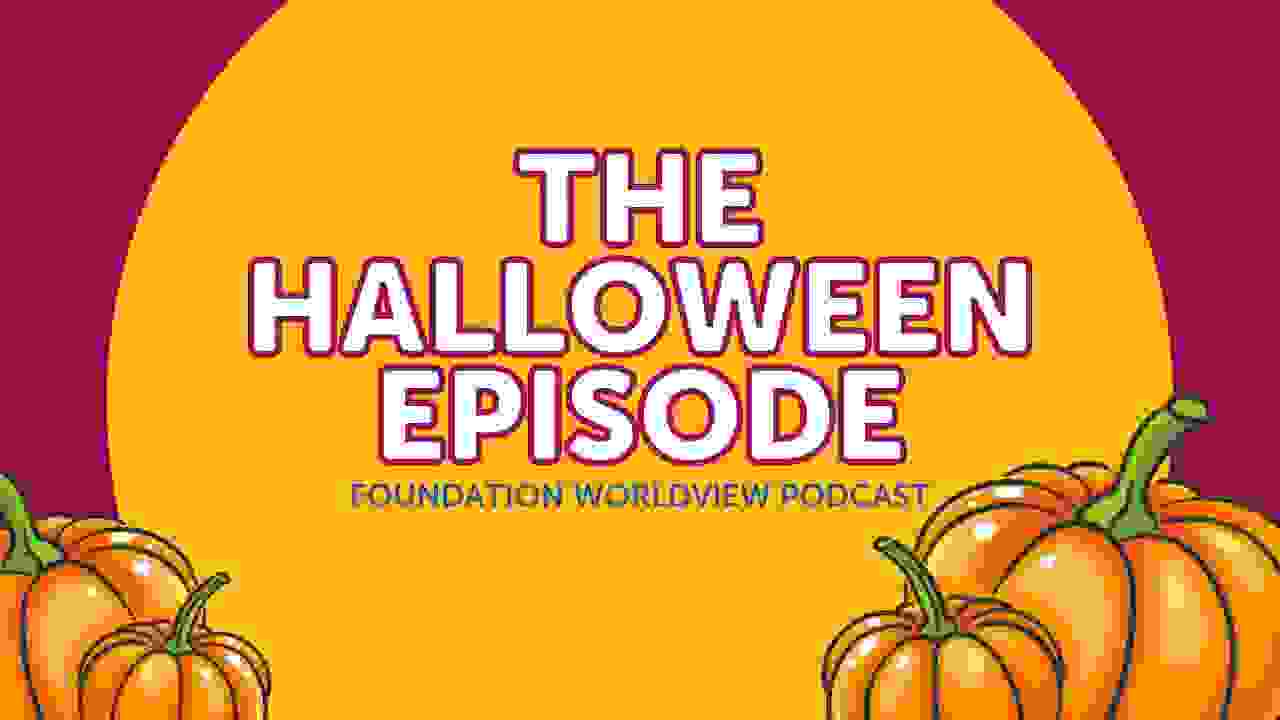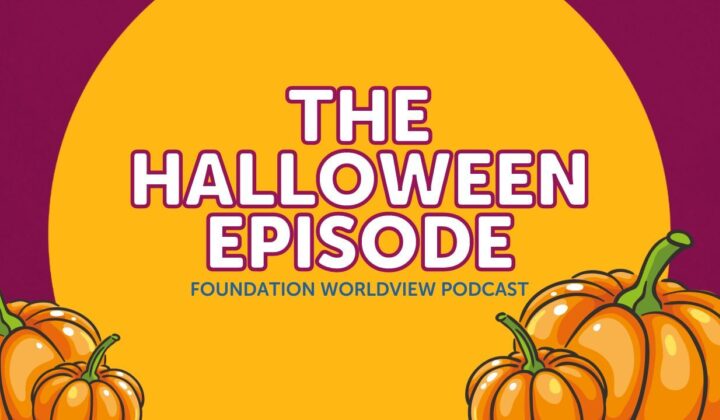 Christian Perspectives on Halloween: Participation, Principles, and Conscience
In this episode of the Foundation Worldview podcast, host Elizabeth Urbanowicz tackles a timely and controversial topic: Halloween. Drawing from biblical principles and the spectrum of Christian perspectives, Elizabeth dives deep into how Christians might approach the holiday. Through three discerning categories - what the Bible explicitly condemns or commands, issues not directly addressed but influenced by biblical principles, and matters of personal conscience - she gives a balanced view on Halloween participation. Whether you're a parent grappling with the decision to let your child trick-or-treat or simply seeking to understand this age-old debate better, this episode is for you. Dive in to explore the intersection of faith and festivities!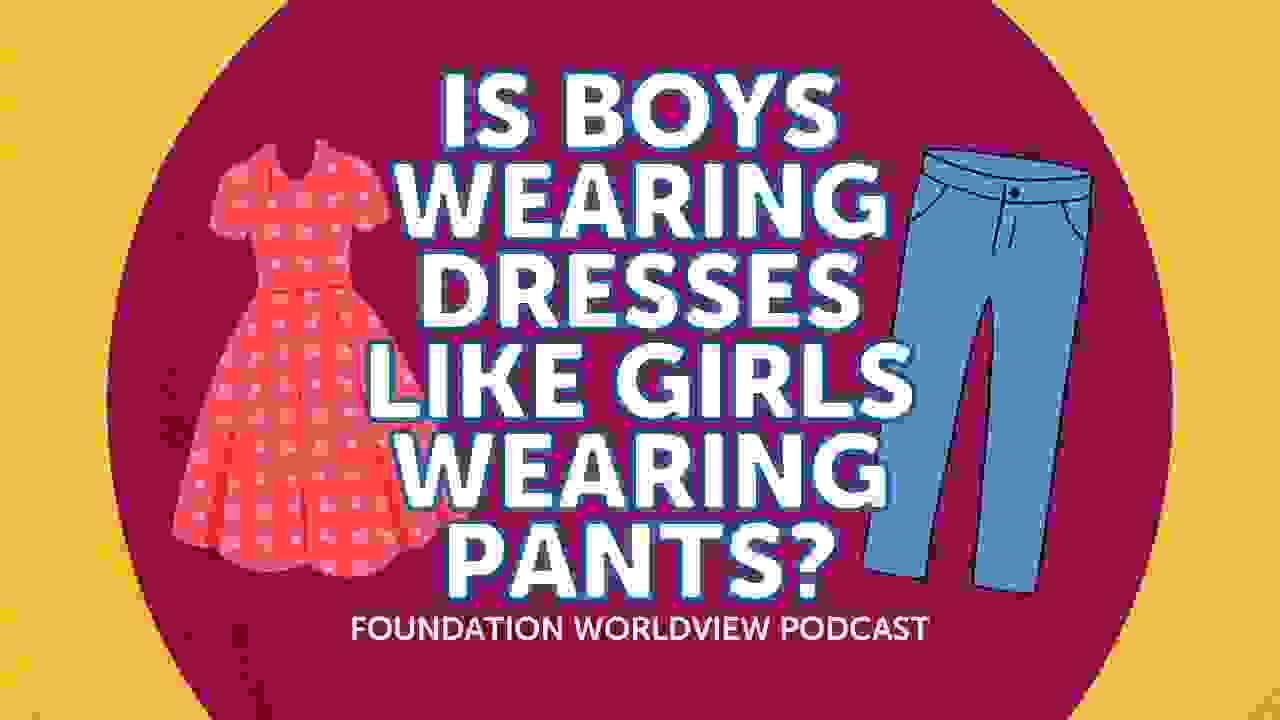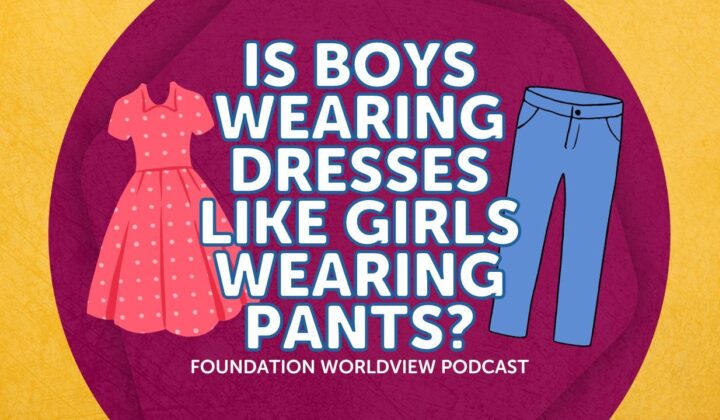 Is Boys Wearing Dresses Like Girls Wearing Pants?
In today's episode of the Foundation Worldview Podcast, host Elizabeth Urbanowicz delves deep into a timely cultural question: How should parents navigate and guide their children in understanding gender-specific clothing, particularly as it relates to boys wearing dresses or makeup? Drawing from historical context, personal sentiments, and biblical references, Elizabeth examines whether this is simply a cultural shift or if it violates biblical principles. Plus, she draws parallels with women's adoption of pants in the past century, addressing the complexities of societal changes. Join us for a thoughtful exploration of clothing, deception, and the alignment of our beliefs with scripture.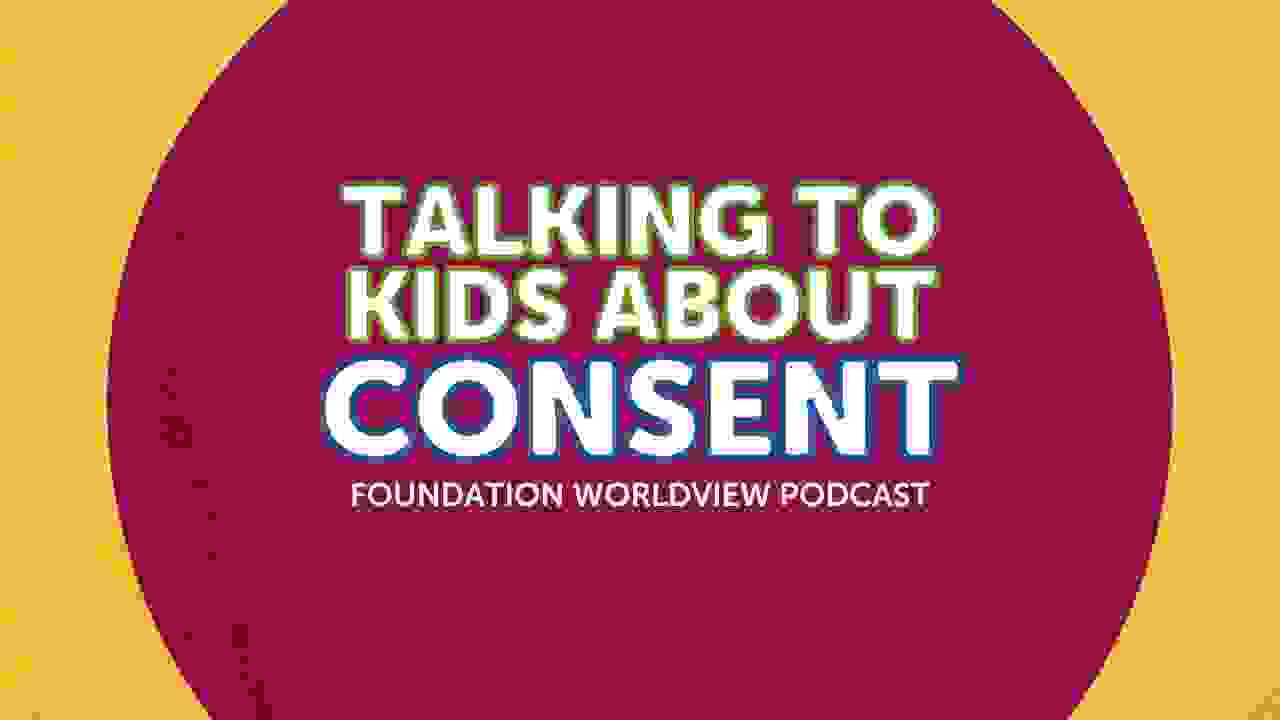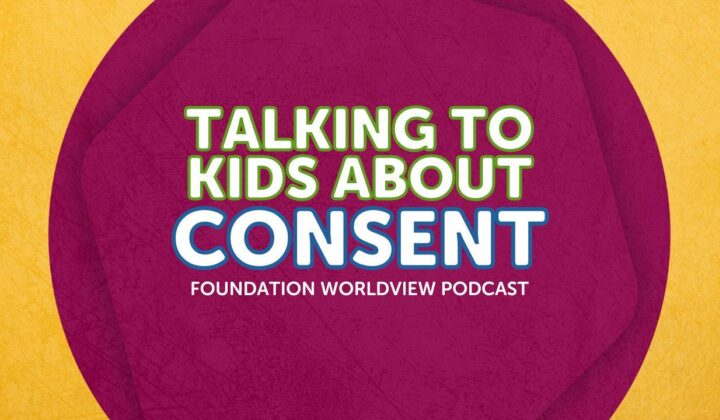 Talking to Kids About Consent
Today's question says, "How does one explain to a child about consent while making sure they know they belong not to themselves but to God?"