June 2023 Book Club Recommendations
June 05, 2023
Our goal in the Foundation Worldview Book Club is to provide resources for you to have meaningful, literature-based worldview discussions with the children God has placed in your care. We work hard to choose books with insightful, truth-based themes. However, we know that our subscribers will have different convictions about the content they allow in their homes, churches, and classrooms. We encourage you to read the recommended books ahead of time, to ensure that the content fits within the framework you have already established in your ministry context. Please also note that by recommending a certain book, Foundation Worldview is not endorsing every work published by a particular author. Some of the links below are affiliate links. This means that, at zero cost to you, Foundation Worldview will earn an affiliate commission if you click through the link and finalize a purchase.
Book for Adults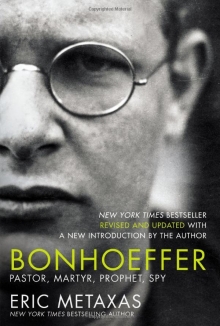 Bonhoeffer: Pastor, Martyr, Prophet, Spy
Eric Metaxas
It is almost always beneficial to read about the lives of faithful men and women who have gone before us. This biography is longer than most, yet it is an engaging read. In this book, Eric Metaxas takes the reader on a journey through the life of Deitrich Bonhoeffer as he grew in his understanding of who God is and how that knowledge impacted his life in the midst of Nazi Germany.
Book for Children Ages 8-12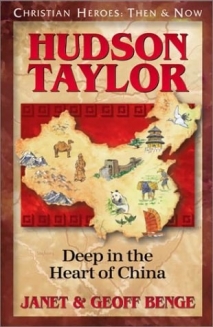 Hudson Taylor: Deep in the Heart of China
Janet and Geoff Benge
Hudson Taylor's life as a clerk and doctor-in-training is anything but exciting until he encounters Christ and receives a clear mission for his life: to travel into the heart of China and preach the Gospel. The road is anything but easy, with personal heartbreak, deadly voyages, and uprisings brewing against foreigners in the very cities Hudson travels to. But throughout it all, he will discover again and again the faithfulness of a God who answers prayer and delivers his people.
Question 1 - Throughout the book, Hudson relied completely on God to supply his needs, even if it meant he put himself in danger or ran out of money. And in each situation, God supplied what Hudson needed. Have you ever seen God provide for your needs when you sought Him in prayer?
Discussion Guide - Discuss times when you have seen God very specifically answer your prayers and meet your needs.
Question 2 - Even though Hudson was a faithful follower of Jesus, he experienced much personal loss and the death of people in his family. How does this line up with what the Bible teaches about life for Christians here on this earth?
Discussion Guide - Read John 16:31-33, Philippians 3:8-11 and Romans 8:28-29. Discuss how God has told us that we are to expect trouble and difficulty in this life. These troubles allow us to share in Jesus's suffering, and God uses them to conform us more to the image of His Son.
Question 3 - Several times in the story, people spread rumors about Hudson to make others think he's untrustworthy. Yet God continued to provide for Hudson. What lesson can we learn from Hudson Taylor about trusting God in the midst of difficult and unjust circumstances?
Discussion Guide - Discuss how Hudson models trusting God with his reputation and obediently following God no matter the circumstance. You can also discuss how these situations once again show how Christians can expect to encounter difficult circumstances in this life.

Book for Children Ages 4-7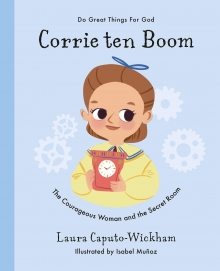 Corrie ten Boom: The Courageous Woman and the Secret Room
Laura Caputo-Wickham
Corrie ten Boom lived a life of faithfulness to Jesus in a very dark period in history. This story should encourage our children to live faithfully for Jesus, no matter the circumstance in which they find themselves.
Question 1 - Why were Corrie and her family sent to prison?
Discussion Guide - Discuss how Corrie and her family chose to protect Jewish people who were being mistreated and killed.
Question 2 - How did God protect and bless Corrie, even when she was in prison?
Discussion Guide - Discuss how God always ensured she had a Bible and how many people came to know Jesus through Corrie and Betsy's Bible studies.
Question 3 - What does it mean that "There is no pit so deep that God's love is not deeper still"?
Discussion Guide - Discuss how this means that God will help us even in the worst situations. Read Romans 8:28-29 and discuss how God works all things together for good for His children by using all things, even terrible ones, to make us more like Jesus (conform us to the image of His Son).
Bonus Question - If your child has gone through Foundation Early Childhood Worldview Curriculum, ask your child why it was okay for Corrie and her family to disobey the government and hide Jews.
Discussion Guide - Remind your child that God is the source of the rules for right and wrong (Lesson 23), not people, the government, or anyone else. Therefore, if the government's rules go against God's rules, we must follow God's rules.

Join the Foundation Worldview Book Club
Each month we provide recommended reading with discussion questions for you and your child. Don't miss next month's recommendations from Foundation Worldview!
Related Posts and insights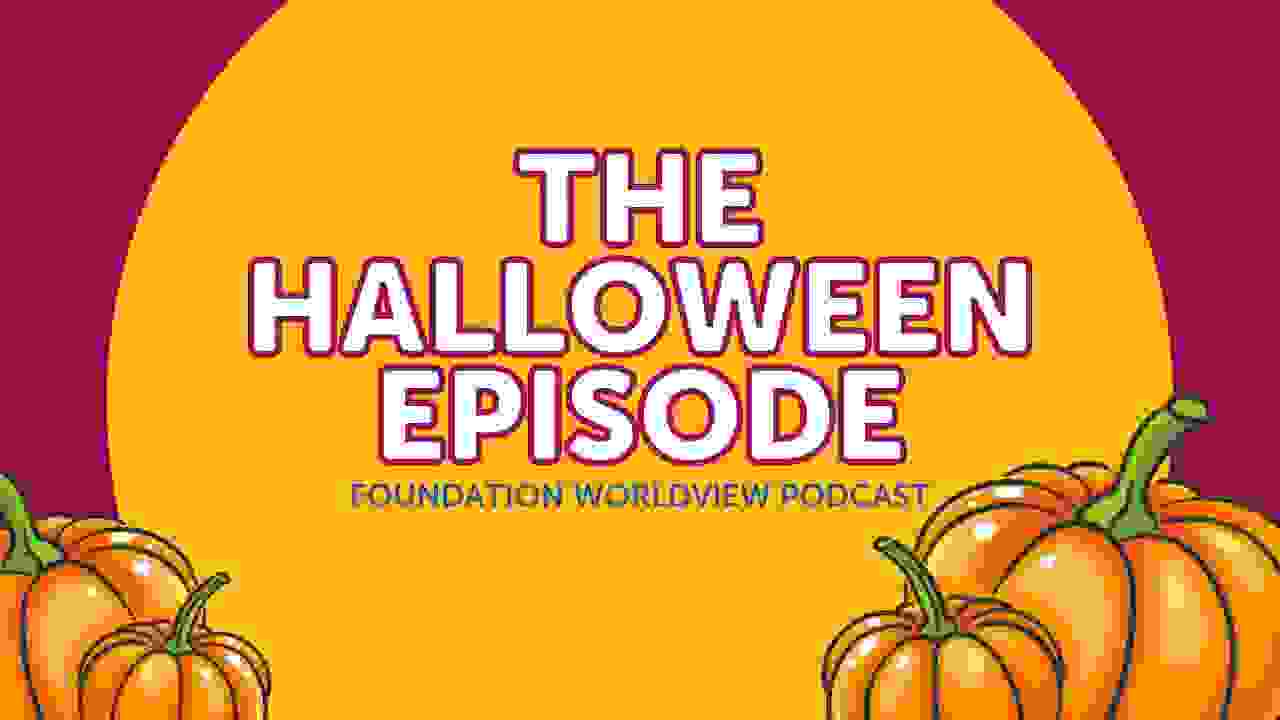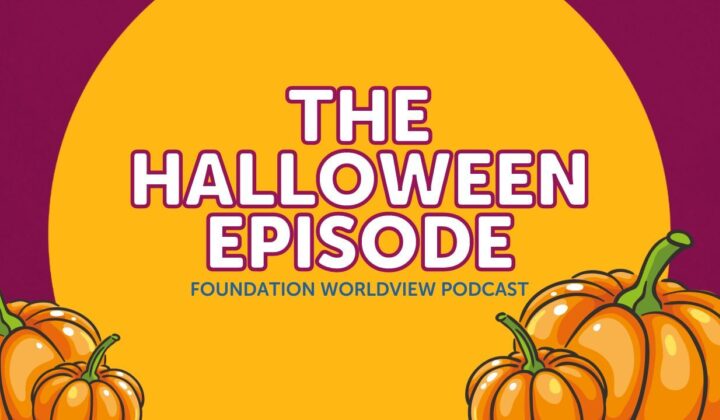 Christian Perspectives on Halloween: Participation, Principles, and Conscience
In this episode of the Foundation Worldview podcast, host Elizabeth Urbanowicz tackles a timely and controversial topic: Halloween. Drawing from biblical principles and the spectrum of Christian perspectives, Elizabeth dives deep into how Christians might approach the holiday. Through three discerning categories - what the Bible explicitly condemns or commands, issues not directly addressed but influenced by biblical principles, and matters of personal conscience - she gives a balanced view on Halloween participation. Whether you're a parent grappling with the decision to let your child trick-or-treat or simply seeking to understand this age-old debate better, this episode is for you. Dive in to explore the intersection of faith and festivities!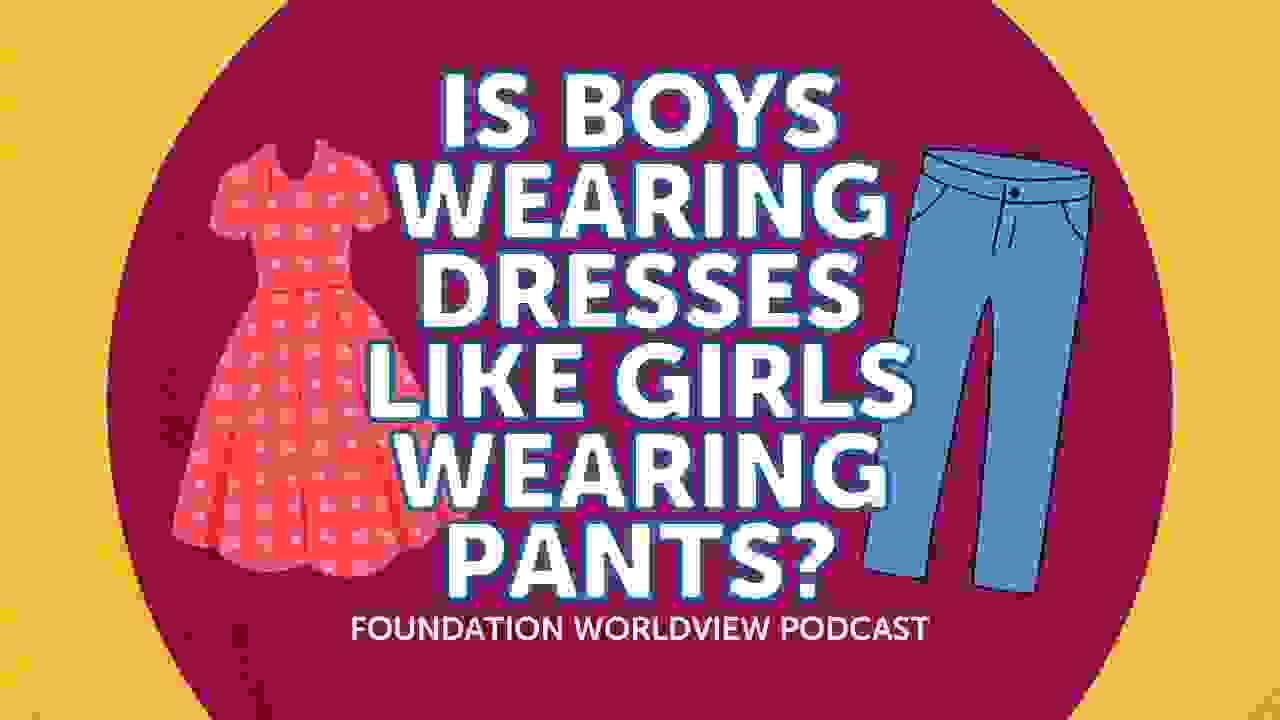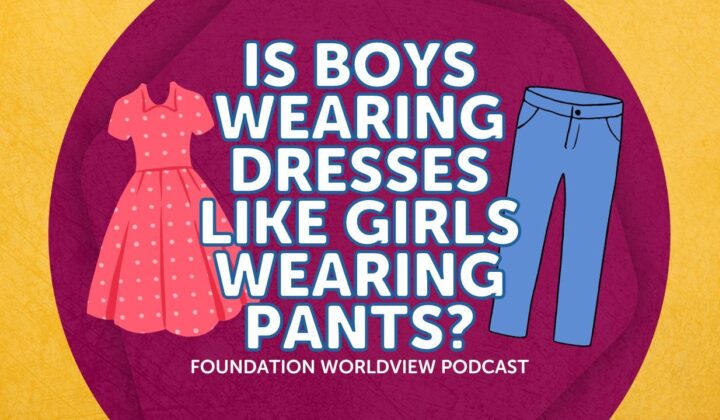 Is Boys Wearing Dresses Like Girls Wearing Pants?
In today's episode of the Foundation Worldview Podcast, host Elizabeth Urbanowicz delves deep into a timely cultural question: How should parents navigate and guide their children in understanding gender-specific clothing, particularly as it relates to boys wearing dresses or makeup? Drawing from historical context, personal sentiments, and biblical references, Elizabeth examines whether this is simply a cultural shift or if it violates biblical principles. Plus, she draws parallels with women's adoption of pants in the past century, addressing the complexities of societal changes. Join us for a thoughtful exploration of clothing, deception, and the alignment of our beliefs with scripture.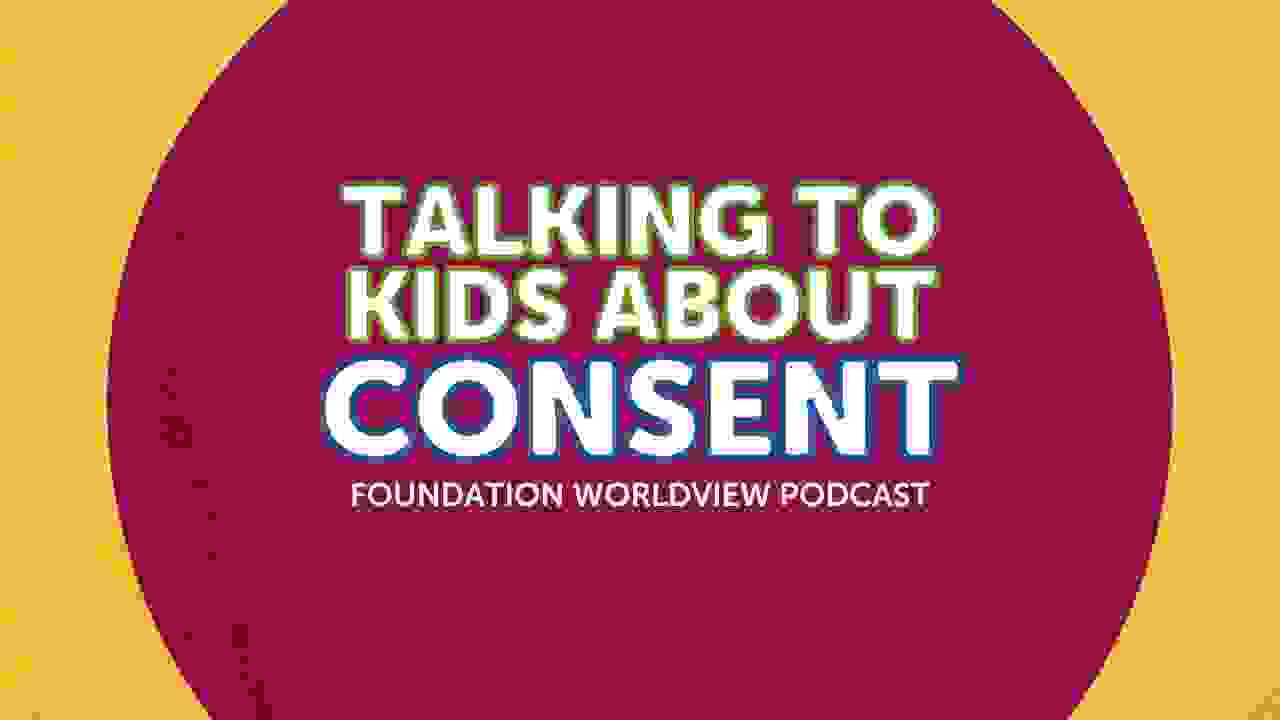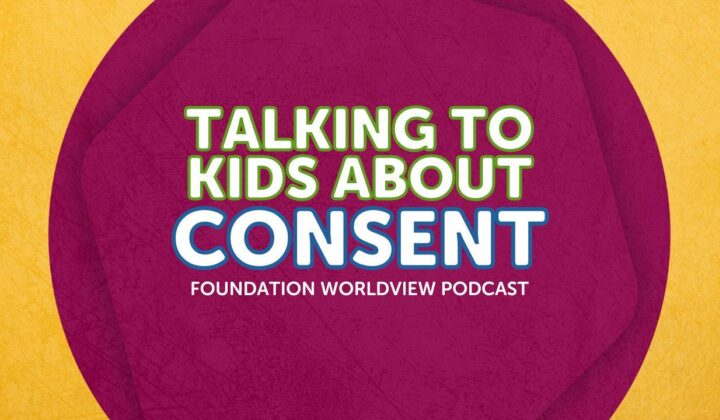 Talking to Kids About Consent
Today's question says, "How does one explain to a child about consent while making sure they know they belong not to themselves but to God?"